Toilet seat is one of the most important elements of any toilet. This part of the appliance guarantees a comfortable use and proper hygiene. Choosing the right item might be confusing, as they have various shapes, colors, sizes and materials.
Toilet Seat Sizes:
According to different standards toilet seat comes in different size. Due to the change in shapes of different toilet pans dimension of toilet seats changes. Best way to ensure a perfect match for your toilet pan is to check the dimension of your previous toilet seat. Length, width and hinges distance is enough to get a perfect match.
We have different options for your choose.
The best toilet seat material:
There are two most common used materials. Polypropylene and Urea formaldehyde both have their respective features. Polypropylene is a light weight plastic seat which is quite elastic. Urea formaldehyde is a strong, heavy weight and very hard plastic which gives ceramic feels to touch. The appearance of UF toilet seat is much premium than PP toilet seat. UF seat can break into pieces if amount of force greater than supported weight is applied. Review the characteristics and decide a material for yourselves. PP is Cheaper than UF.
Fohome Sanitary ware co.,Ltd can supply seat covers that made of PP and Urea Formaldehyde UF.
Toilet seat colors and shape:
Toilet seats comes in different shapes and color. Oval shaped, round shaped, D shaped and Square shaped. Choose a model which matched your toilet pan shape. Most used color is white. People prefer to buy that color as it matches with any interior. White has different shades and UF seat in white color is more elegant.
Toilet seat cover from Henan Fohome Sanitary ware can made with square and circle shape.

Toilet Seat extra features:
People now a days prefer a slow close toilet seat which is tightly fitted. Toilet seat with a quick release button to detach for cleaning purposes. Antibacterial coatings to remove bacteria.
Our Toilet seat comes with Anti-bacterial coating, Slow close mechanism and quick release buttons to detach toilet seat.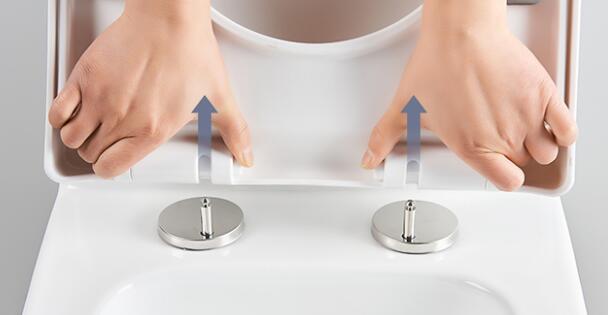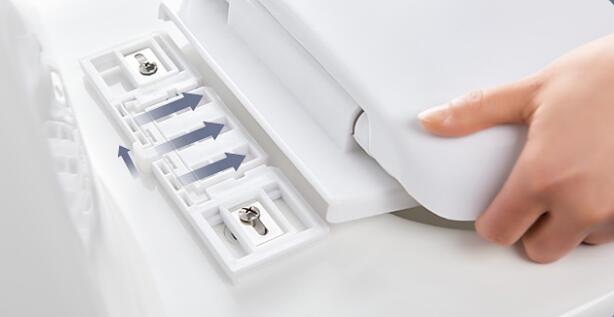 Installation:
Toilet seats comes with two types of fixings. Top fixing and bottom Fixing but most of the toilet pans do not have access for bottom fixing so most convenient and easily done installation is top fixing. So even if you have no experience with tools you can follow the steps on installation manual and install your toilet seat without any help.
Henan Fohome Sanitary Ware is a professional sanitarywares supplier, can provide one piece toilet, two piece toilet, wall hung toilet, washbasin(pedestal basin, counter basin), urinal, squatting pan, and other bathrooom accessories. Welcomet to contact and visit us. Mobile:+8613937950777,email: annie@fohomeceramics.com