Choosing the right toilet for your bathroom can be a big design decision to make. A wall hung toilet can be a great, modern addition to any bathroom. Just as the name suggests, the toilet pan literally hangs from the wall and can create a stunning focal point for any modern bathroom, while also offering practical benefits such as being easier to clean.
What is a Wall Hung Toilet?
A wall hung toilet is a system in which the toilet bowl is mounted directly to the wall, while its tank is installed inside the wall.
This allows wall hung toilets to take up less space.
Having the tank behind the wall gives a more modern look since the working parts are hidden. The tank installed in a wall carrier that is placed between two studs for support.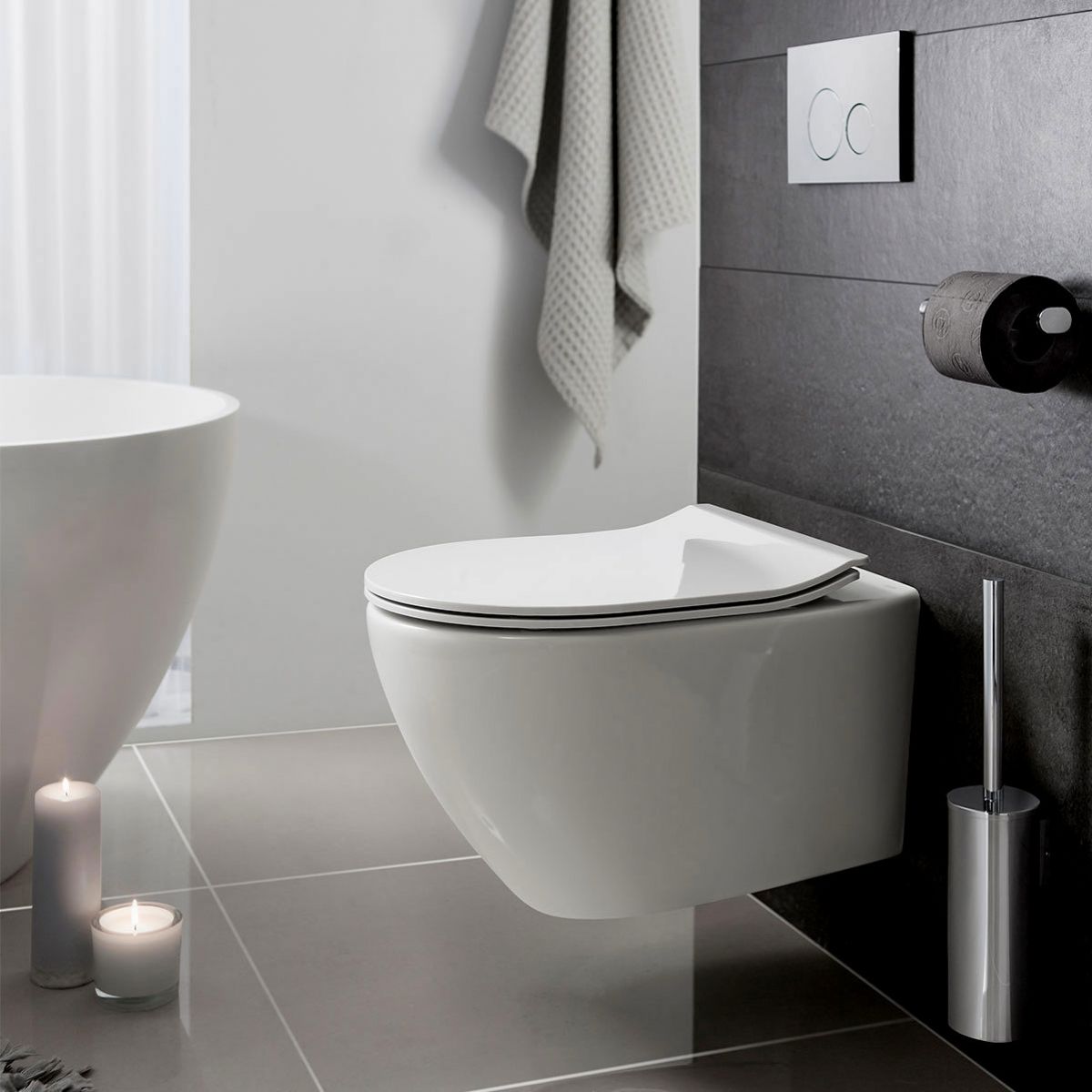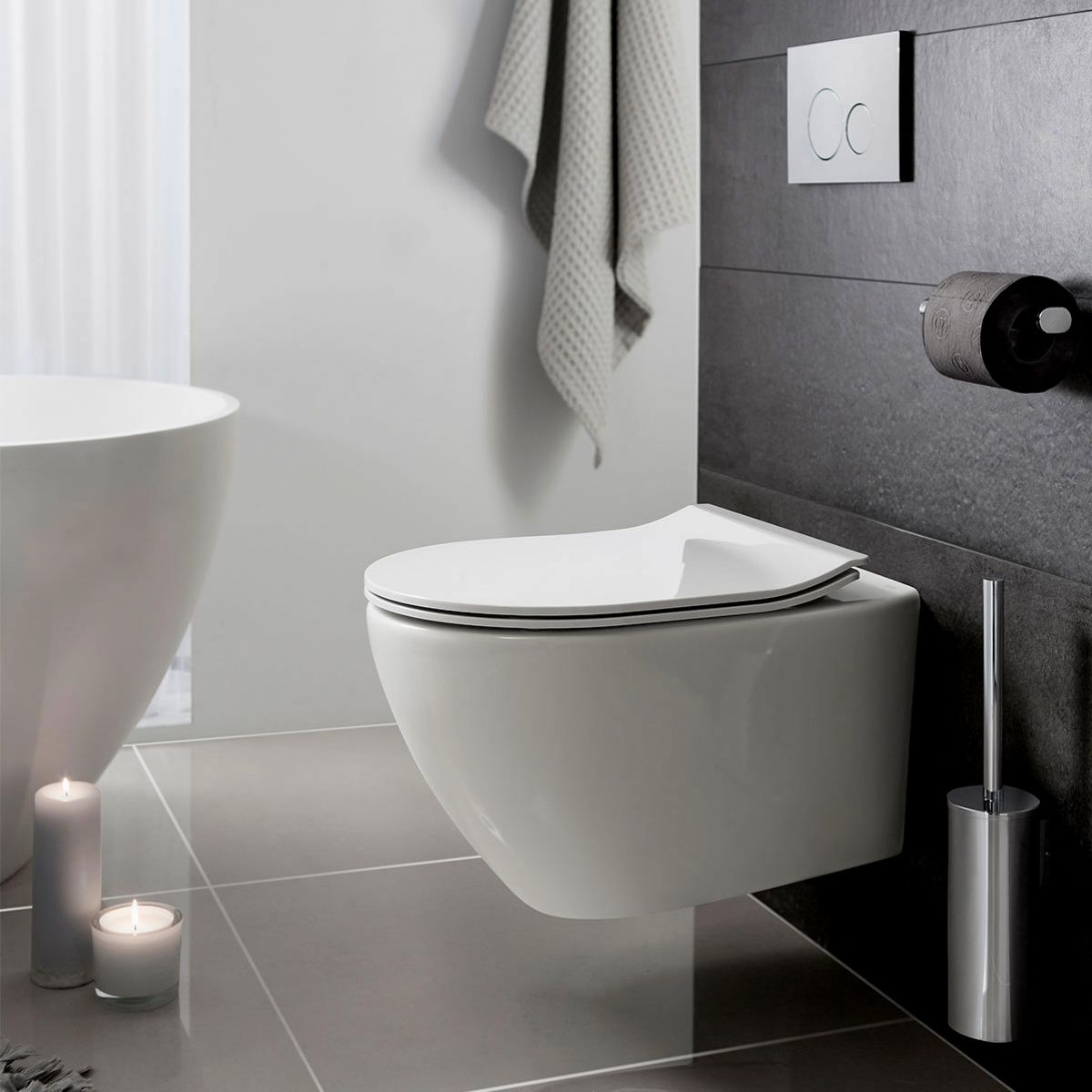 What is difference between wall hung toilet compare and  regular toilet such as close coupled toilet?
Wall hung toilets are easier to clean around.
A standard toilet can be difficult to reach behind and underneath.
Wall hung toilets cannot be installed in every bathroom, only those with the space available.
A standard toilet can be fitted into any bathroom.
When it comes to fitting toilets, a wall hung toilet is much more complex to install, whereas a standard toilet is a common task for most plumbers.
As much of the plumbing in a wall hung toilet is kept within the wall, repairs can be much more difficult.
With a standard toilet, the cistern usually houses most of the plumbing and can be accessed easily. However, keeping the plumbing behind a wall can benefit your bathroom aesthetically.
A wall hung toilet can give the impression of more space in a bathroom. If you choose the right wall hung toilet dimensions, it'll help open more of the floor, perfect if you're designing a small bathroom. Standard toilets tend to cover a relatively large section of your floor.
As mentioned before, the real decision as to whether you'll decide to fit a wall hung toilet or a standard toilet will come down to a whole host of different factors. Both have plenty of positives, with a large selection of colours and designs available, you're sure to find a model that suits your bathroom design.
Choosing the Best Wall Hung Toilet for Your Bathroom Design
Once you've decided to fit a wall hung toilet in your bathroom, the next decision will be choosing between the many styles and features available. The wall mounted toilet that Henan Fohome Sanitary Ware supplied can meet your requirement accordingly.
Welcome to contact me for more details.  email: mary@fohomeceramics.com, Tel/Wechat/Whatsapp: +8618638863858